Hide producers list
Show producers list
Producent: AIS
/ Control ball valves
Control ball valves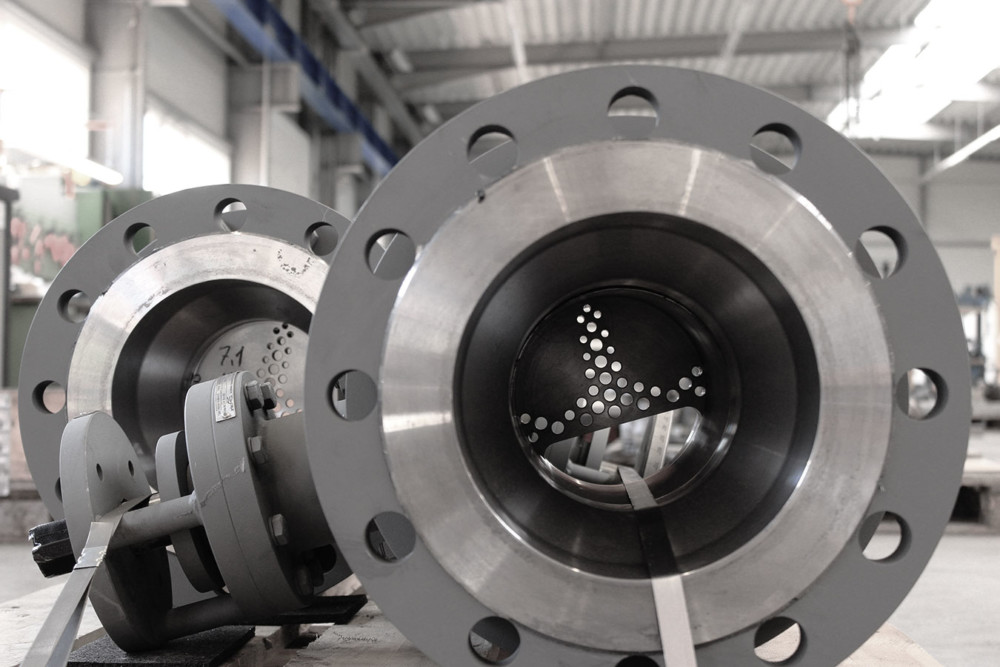 Send a sales inquiry
Person in charge of your inquiry:
+48 12 255 85 01
energiaigaz@cptrade.pl
AIS control ball valves idea.
Today's demand for increased efficiency and flexibility, which is driven by higher temperatures, increased pressure and a change in the number of valve cycles requires a specially developed valve design. AIS is involved in the design and manufacture process of high quality control ball valves tailored to the individual requirements of the user through the use of unique control discs. The control ball valves shown here have a wide range of control at very high pressure differences so that they can be used in even the most difficult applications.
Characteristic:
Size
DN 25-600 (1"-24")
Pressure class
PN 100-420 (ANSI 600 – 2500)
Sealing system
Metal-to-Metal (MM) or Primary Metal, Secondary Soft (PMSS)
Construction
Forged Steel, Split Body, Trunnion Mounted, Side Entry
The appropriate construction of the control disc design allows for linear, equal percentage or individual control, according to customer guidelines.
Multistage pressure reduction and simultaneous reduction of noise
Antistatic design
Single/Double Piston Effect (SPE; DPE)
Double Block and Bleed (DBB)
Anti-blowout stem
Vent and drain connection
Emergency sealant injection
Bi-directional flow and regulation
Fire safe design