Hide producers list
Show producers list
Producent: Fahlke
/ Fahlke actuators concept
Fahlke actuators concept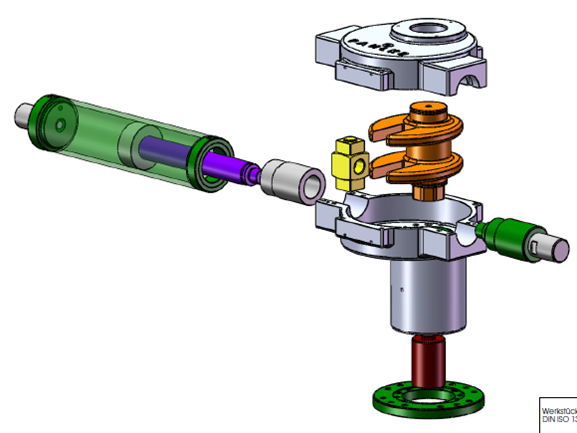 Send a sales inquiry
Person in charge of your inquiry:
+48 12 255 85 01
energiaigaz@cptrade.pl
Fahlke actuators concept
Fahlke actuators are used worldwide in piping systems and industrial installations in all climates under extreme environmental conditions. Due to actuators use in applications requiring security, the Fahlke company puts a lot of weight on quality and reliability of actuator systems, which are distinguished by a long life and high efficiency even after long periods of downtime. The actuator mechanism is based on the Scotch Yoke solution – which turns linear motion into rotary. With a special fastening system (grooved rings), the fully-welded working and spring working cylinder is integrated into a 2-piece actuator casing, constructed of durable and ductile spheroidal cast iron. Due to employing this solution, Fahlke products have IP67 protection rating (Immersion immunity) in accordance with EN 60529 standard. The surface of the working cylinder and pistons are coated with high quality nickel coating for corrosion protection. The piston travel range is determined by special carbon-filled teflon guides, while maintaining electrostatic neutrality. Special designed "Quad" rings are used as seals between the piston and the cylinder, made of a material suitable for the specified control medium
The drive cylinder's forces are dampened linearly and without torsion by the end stops located directly at the ends of the cylinder. The special surface treatment of the actuators protects them effectively against corrosion caused by the external environment, which also allows them to be used in full seas installations.
All drive housings are completely filled with special liquid long life grease. Optimal distribution of grease is achieved in any mounting position even in extreme temperatures.
Fahlke adaptive system, consisting of an adaptive flange and actuator sleeve, allows quick and easy mounting of the drive on any type of valves. Each actuator is fitted as standard with a mechanical position indicator, which shows the exact position of the valve.
Basic features
Compact, durable construction
High degree of protection (IP 67)
High efficiency
Corrosion resistance
Long life
Favourable power transfer
Simple installation on the valve
Functional safety according to IEC 61508 / IEC 61511 (SIL 2/3)
Adaptive system
Each Fahlke actuator is delivered ready for mounting. The adaptation is individually tailored to the industrial valves. It is performed on the basis of the adaptation of provided drawings, and allows for quick, cheap and secure mounting on ready for actuator valve. Adaptation is performed according to ISO 5211 or according to customer requirements
Concept of control unit made in MCE technology
MCE technology has been developed by Fahlke, and we are therefore able to provide a modular control unit that outperforms conventional solutions.
The advantages of MCE Fahlke technology include primarily no leakage (no screw and pipe connections) and a wide range of available units. By replacing one of the MCE elements it is possible to change the function of the unit. The replacement itself is quick and easy to carry out regardless of the type of item being replaced. Compact design saves space. Components of the control unit are normally placed in a stainless steel cabinet. The components are made of anticorrosion materials (high quality stainless steel or aluminium alloy with cured coating).
Control units may be fitted with individual components, such as a solenoid valve, or a combination of several safety elements, such as pressure pilots, break line systems (LBC), to complex control systems such as central hydraulic units that can control several actuators.
Fahlke control units in MCE technology can be powered by any gas or hydraulic control medium. The technology allows us to adjust the control unit to the requirements set by the customer and we are restricted only by the imagination.
If you have any questions, please contact us by email or phone with Fahlke's exclusive representative in Poland – CP Trade company. Our representatives will help you choose the right solution.