Hide producers list
Show producers list
Producent: AIS
/ Motive steam nozzle
Motive steam nozzle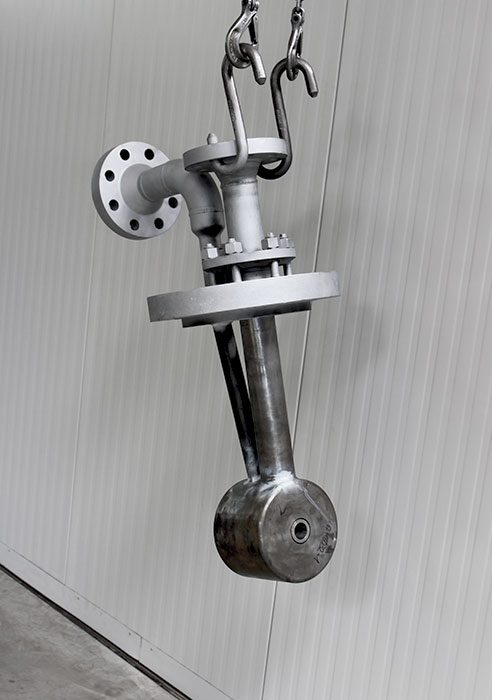 Send a sales inquiry
Person in charge of your inquiry:
+48 12 255 85 01
energiaigaz@cptrade.pl
AIS motive steam nozzle.
AIS motive steam nozzle provides excellent spraying of cooling water to achieve high-quality steam for maximum plant efficiency. Motive steam nozzles are ideal for applications where cooling requirements are close to saturated steam. Designed for supercritical pressure conditions it utilizes motive steam which accelerated to the speed of sound produces ultra-fine droplets in the form of a spray for maximum heat transfer on extremely short mixing distances.
Characteristic:
Pressure class up to 420 bar (ANSI Class 2500)
Cooling water connections from DN 25 (1")
Steam pipe connection from DN 25 (1")
Maximum temperature +750 ⁰C
Used in steam pipes with diameters from DN150 (6 ")
Design advantages:
Excellent characteristics even under full load
Cooling to the set temperature near saturated steam
Compact design ideal for installation with little space
Designed for continuous operation
Minimum cooling zone