Hide producers list
Show producers list
Producent: Schuck
/ Collectors and distributors
Collectors and distributors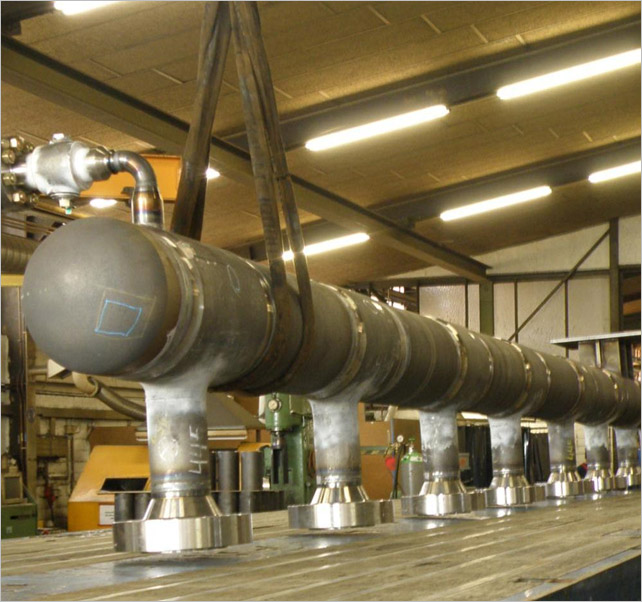 Send a sales inquiry
Person in charge of your inquiry:
+48 12 255 85 01
energiaigaz@cptrade.pl
Schuck collectors and distributors are custom-built. They are suitable for use on pipelines and power plants. In addition to the specific requirements of customers, the products also meet all production and testing requirements in accordance with the required standards.
Due to the high precision, elements used to produce collectors and distributors are not only designed and developed at Schuck factory, but they are also produced entirely. This procedure guarantees high product reliability.
Schuck collectors and distributors are available in a large number of designs so that they are optimally tailored to the needs of the customer. They are available with flanged and welded connectors that are customized per customer requirements.
Custom built components, collectors and distributors can be placed above and below the ground. Different types of anti-corrosion coatings tailored to the operating conditions are available to ensure safe use.
Technical data:
Available from 3" to 60" (DN65 to DN1500)
Operating pressure up to 230 bar
Temperature ranges from -60oC to +160oC
Outlet side available with flange or welded ends
Suitable for use with the following media: natural gas, hot and cold water.
Important construction features:
Individual construction according to order
Customer specification
Corrosion protection
Piggable
Production according to DIN2470 and ASME
Certificate EN 10204 3.1 and 3.2