Hide producers list
Show producers list
Producent: Fahlke
/ Special design
Special design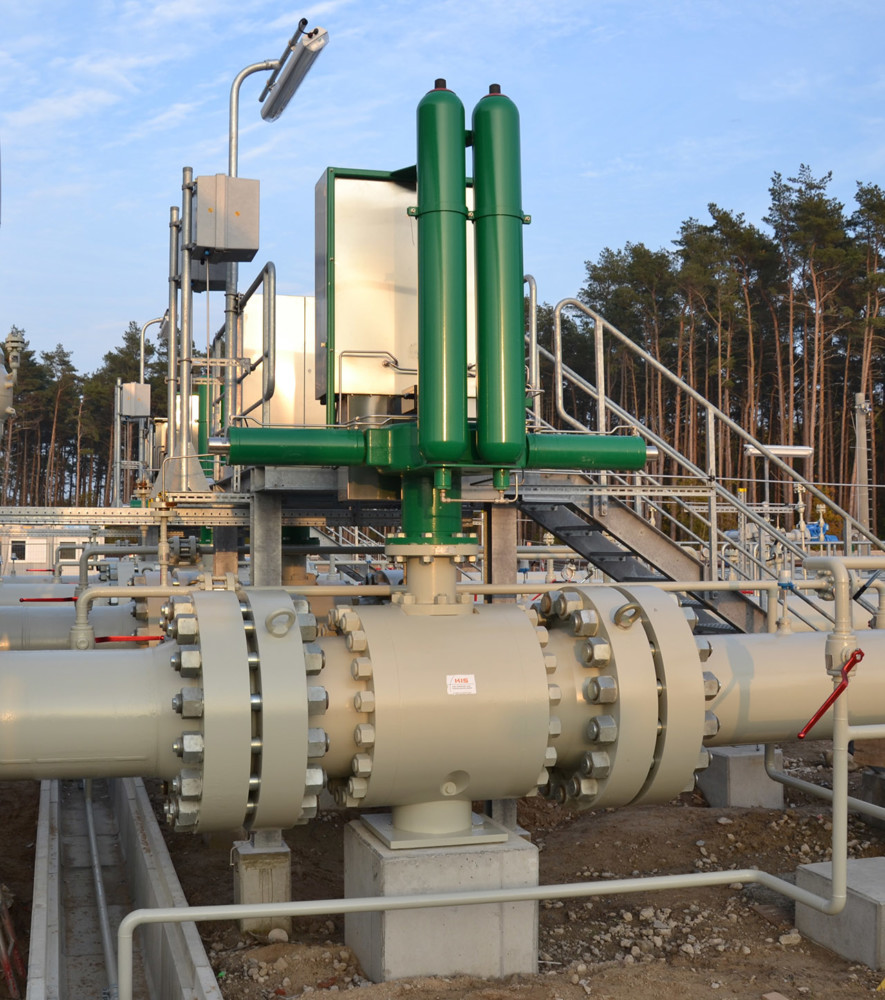 Send a sales inquiry
Person in charge of your inquiry:
+48 12 255 85 01
energiaigaz@cptrade.pl
Regulating actuators EHAZ-R / PAZ-R
The characteristic feature of Fahlke's electrohydraulic actuators is the EHAZ hydraulic actuator and high precision electrohydraulic control unit.
With accuracy of 0.1% (0.2 °), the Fahlke regulating drives are excellent for large diameter valves and flap valves. The Fahlke Scotch-Yoke high-precision design produces the perfect solution for precise adjustment in high-performance applications. The precision of the actuators does not change even after a long life, ensuring continuous and trouble-free operation on objects of special importance.
In addition to the hydraulic version, Fahlke also supplies pneumatic regulating actuators.
Technical data :
-Actuator stay in position during absence of control
-Control voltage: 24V DC/110V DC/230VAC
-High resolution control signal: 0,003mA=0,1% =0,2°
– Maintenance-free actuator mechanism
-Hydraulic / pneumatic cylinder completely welded, internally nickel plated
-Adjustable end stops
– Adjustable adaptation system according to DIN / ISO
– Mechanical position indicator
– Stainless steel control cabinet
– Pressure relief valve
-Manometer, 0-200 bar
– High pressure filter
-Position control unit type DHP-SW-006 – Ex de IIB T4, 4-20mA
-Sensor box mounted on actuator (Ex ia –ATEX)
– Sensor type: Potentiometer: 4 – 20 mA (Ex ia – ATEX)
Please contact us by email or phone with the only one Fahlke representative in Poland CP Trade company. Our representatives will help you choose the right actuator with the control valve.