Hide producers list
Show producers list
Producent: Schuck
/ Insulating joint SHD
Insulating joint SHD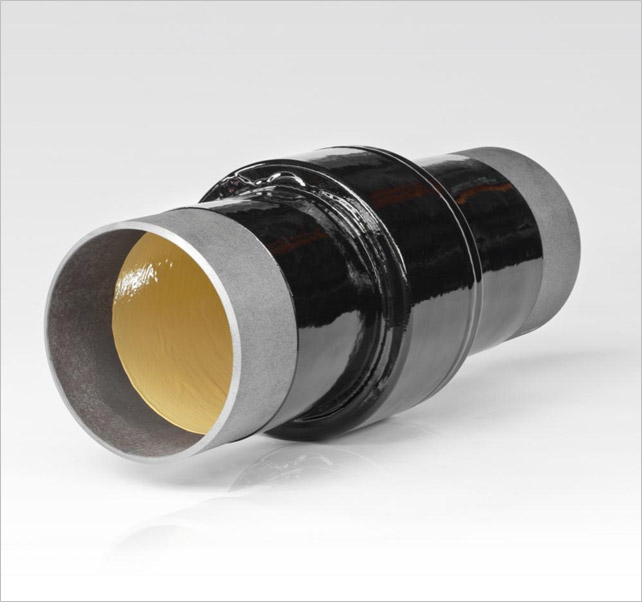 Send a sales inquiry
Person in charge of your inquiry:
+48 12 255 85 01
energiaigaz@cptrade.pl
Schuck insulating joint type SHD serve to break the electrical conductivity between the pipeline and the cathodic protection system preventing corrosion. Insulating joint have integrated protection against atmospheric discharges, which leads high voltages through a patented spark. This means that insulating joints cannot be destroyed by overvoltage and are fully functional after a sudden increase in voltage.
The lightning protection is achieved through a special spark gap which was invented and patented by Schuck company. The design causes the intensity of the electric field to be concentrated at a point. Thus, the spark does not spread along the surface of the insulating material and does not jump. The appearance of the spark on the insulation material will not cause damage as carbon fiber is used for its production. To avoid burnout, the spark gap is renewable. As a consequence, the spark is blown out.
Schuck insulating joint type SHD are available in various versions, pressure classes and types of connections. For media like gas, oil, water, etc. Insulating joint are used in all types of pipelines such as conventional construction, power plant pipelines, control stations and compressors.
Technical data:
Available from 1" to 60" (DN25 to DN1500)
Design pressure up to PN420
With flanged, welded or welded-flange ends
Temperature ranges from -60oC to +150oC
Suitable for use with the following media: natural and acid gas, oil, oil with sulfur, hot and cold water.
Important construction features:
Integrated and patented spark gap
Ready to install
Fully welded design
Symmetric or asymmetric design
Fire-safe design
ATEX design available
Production according to DIN 2470, PED 97/23/EG, DIN 30690-1, EN 1594